Subdivision Process
We believe that the subdivision process should be an easy and rewarding collaboration from start to finish. So we've developed a simple step-by-step process we apply to all turnkey projects.
Below is a breakdown of our turnkey subdivision process.
Step 1. Site Feasibility
We kick off by conducting the correct due diligence, so you know upfront all the costs associated with your Turnkey project.

We will review your property to assess whether it meets the minimum requirements for a subdivision project. This is free of charge and takes couple working days.

The feasibility study is an essential step. It formally ensures that a subdivision is permitted and that all the relevant council requirements can be met. Approx. 10-15 working days.

One of our project managers will meet with you onsite to discuss the feasibility study results and assess your requirements.
Step 2. Engineering & Professional Reports
The site feasibility is a blueprint for all reports and plans required for council application. As part of this step we will attend a Council pre-application meeting with you, and cost up your subdivision project.

Site Survey / Topographical Report
Drainage Inspection Report (CCTV)
Infrastructure Assessment Report
Land Management Report
Geotechnical Report
Planning Report

Structural Engineering
Flood Report
Arborist Report
Acoustic Report

Scheme Plan
Earthworks / Site works Design
Access / Right of Way Design
Drainage Design
(if required) Concept House Design &
Structural Design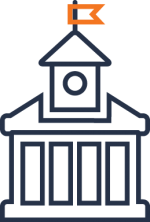 Step 3. Council Application
We will prepare and lodge all council consent applications necessary for the approval of your subdivision. At this stage we will also start any internal construction planning needed for commencement of the site works.
You can reference Councils Fees & Charges information here.

Step 4. Site Works & Services
This is where the transformation starts to take place.
We move from pushing papers to breaking ground.
Drainage (Wastewater / Stormwater)
Services to boundary (Power, gas, water, phone)
Access / Right of Way
Earthworks
Retaining walls
Relocate an existing house
Removal of vegetation
Removal or Demolition of existing structures

Step 4a. House Build
(if integrated)
This is where you start construction of the dwelling(s) if your Resource Consent has the build integrated as part of the application

Step 5. Section 223 / 224(c) & Land Transfer Plans
Application to Council for the s.223 / s.224(c ) happens once the conditions of Subdivision Consent have been met. Council will only sign off the s.224(c) when all contribution fees have been paid.
The Land Transfer Survey is completed and lodged along with the s.223 / s.224(c) certificates for approval with Land Information NZ (LINZ).

Step 6. Certificates of Title
Your Solicitor applies for and obtains the new Certificates of Title.

Weatherboard or Brick. Find the design that works for you.

Want to find out more? Get in touch for an obligation free chat.